This post is to highlight the Done-For-You SIMPLE LIST BUILDER Funnel: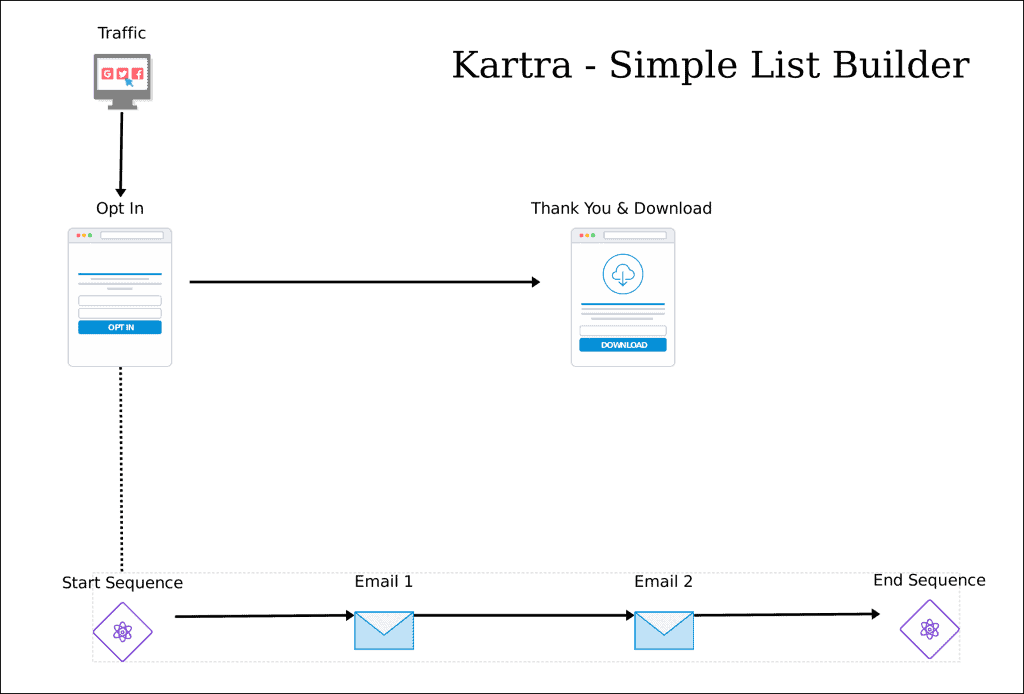 The Simple List Builder Funnel is a very simple two-page funnel that moves your prospect from opt-in to a thank-you page, using an ebook as a lead magnet.
If you're new to marketing your business online, the video below on "Why You Need to Build A List" gives you an excellent foundation on the importance of this activity for your business.
In the video, CEO Andy Jenkins answers the following frequently asked marketing questions:
How do I quickly build my online business?
How can I take my current online business to the next level?
Here's his answer to how he'd start over again from the beginning with no product, no affiliates, no list, no fame and limited resources… here's what he'd do to make the rent in 30 days.
WHY YOU NEED TO BUILD A LIST