This post is to highlight the Done-For-You Kartra and Frank Kern's Done-For-You List Builder Funnel: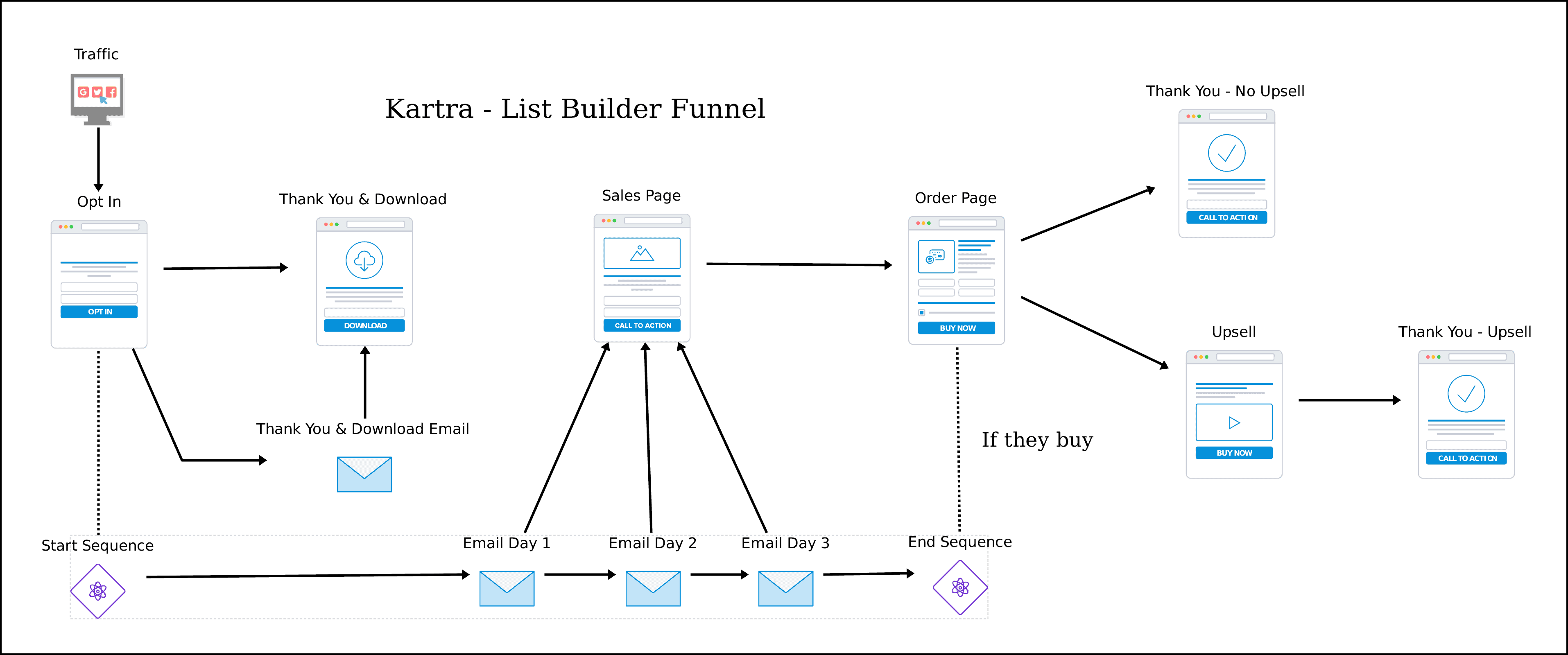 The first question that needs to be answered when it comes to the List Builder Funnel is… why the heck do I need to build a list?
Glad you asked… 
In the video below Kartra's CEO, Andy Jenkins, answers the following frequently asked marketing questions:
* How do I quickly build my online business?
* How can I take my current online business to the next level?
Here's his answer to how he'd start over again from the beginning with no product, no affiliates, no list, no fame and limited resources… here's what he'd do to make the rent in 30 days.
WHY YOU NEED TO BUILD A LIST
This funnel is for when you're just getting started with campaigns and/or want to get people on a list quickly.
The Listbuilder campaign is an ideal vehicle to put your stake in the ground as a digital marketer. As you can see, it integrates multiple components and yes, it does mean emailing prospects twice a day over three days.


Now, if that little voice of yours whispers, "That'll turn off all those on my list because I'm bugging them twice a day," let's put that to rest right now. Testing from some of the top marketing experts in the world (and across the galaxy) shows that multiple emails per day actually produces better results.


You know why? Because people's email inboxes today are overflowing. So they could very well miss one of your messages. And no one wants that.


Yep, this tried-and-true funnel works really well in building your list.